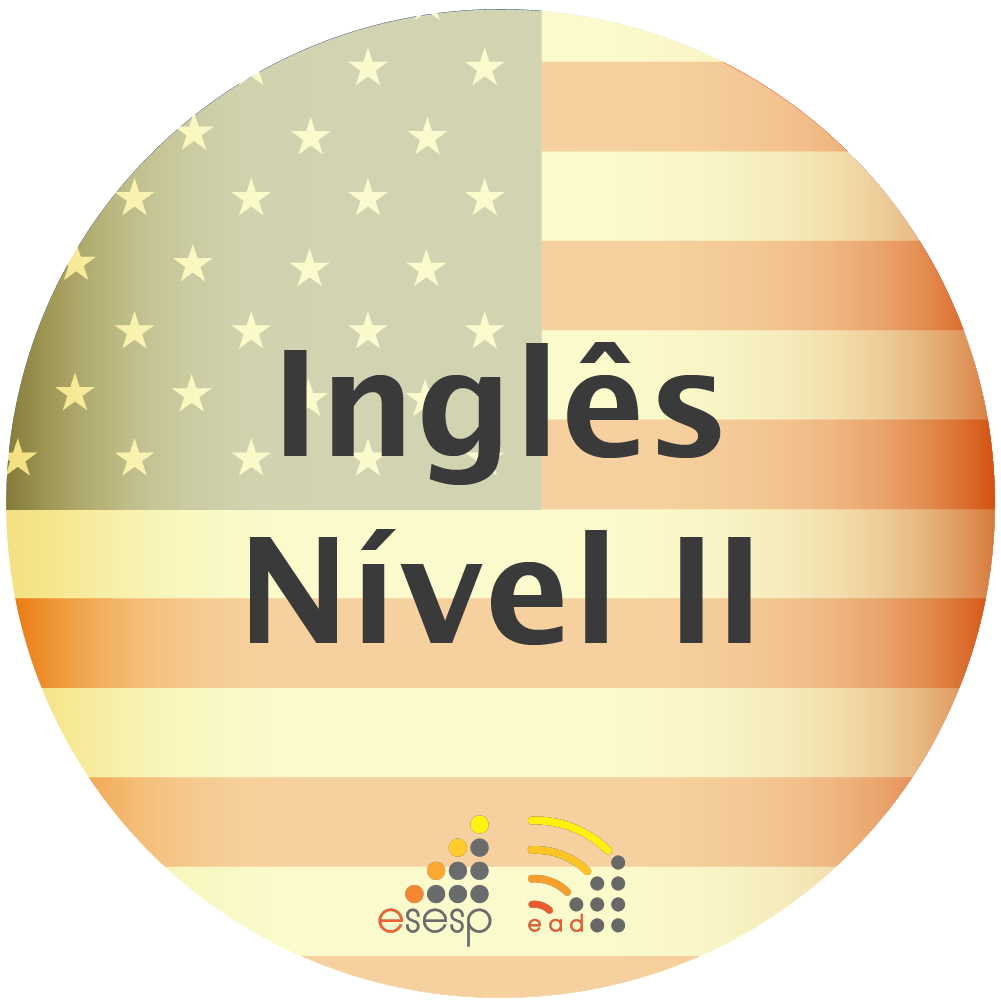 Inglês Nível II
Unit 1 - Simple Present and Present Continuous. Types of questions (Yes/No Questions, WH Questions, Alternative Questions). Song 'Spending my time' by Roxette.

Unit 2 - Simple Past - verb BE and some common time expressions for the Past. The weather and the seasons. Cardinal numbers (21 to 100), and the Ordinal numbers. Writing and saying the date. Holidays of Brazil.

Unit 3 - Simple Past: Regular Verbs. Final /-ed/ pronunciation. Clothing and footwear. Song 'Paradise' by Coldplay.

Unit 4 - Simple Past: Irregular Verbs. There was and there were. Opposite adjectives. Song 'Because you loved me' by Celine Dion.

Unit 5 - Understanding money and prices. Present and Past review (affirmative, negative and interrogative). Song 'Viva la vida' by Coldplay.
Inscrição
24/04/2023 à 10/05/2023
Validação
12/05/2023 à 26/05/2023
Duração
12/05/2023 à 02/06/2023
Status
Em andamento
Carga horária
40h
Pré-requisitos
Ter realizado o Inglês Nível I ou possuir conhecimento equivalente